Benefits
You are an academic?
How to make courses on negotiations, social psychology, conflict theory and entrepreneurship more attractive by using innovative training methods?
How to meet employers needs and complement students theoretical knowledge with practical competencies required by the labour market?
The Strike Fighter training set i san innovative educational tool to complement academic knowledge with business experience. It can be used in regular courses, academic circle meetings as well as during larger events (negotiation tournaments or conferences).
A very inspiring game. I have learned to be more assertive in meetings.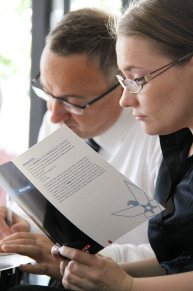 Contact